At Family Eyecare of Roswell, we continually invest in the latest technology in order to provide superior vision care to our patients. These are few of the tests we offer for diagnosis and treatment of eye conditions: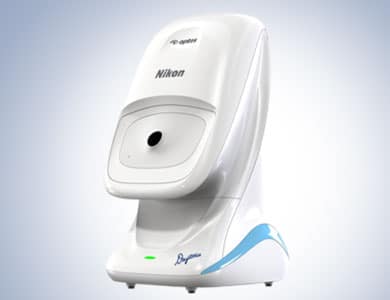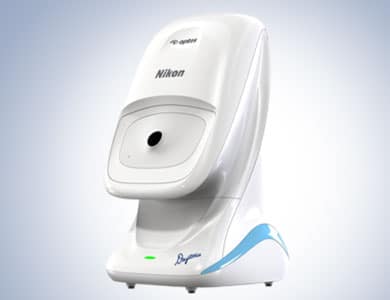 Daytona Optomap Ultra-Widefield Retinal Imaging:Daytona produces a 200° single-capture optomap retinal image of unrivaled clarity in less that half a second. This fast, easy, patient-friendly, ultra-widefield imaging technology was designed for healthy eye screening and enhances pathology detection and disease management.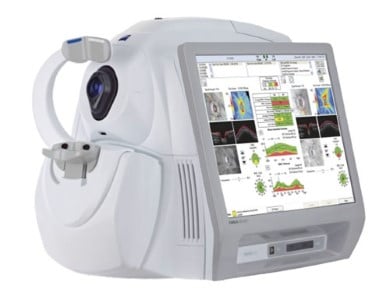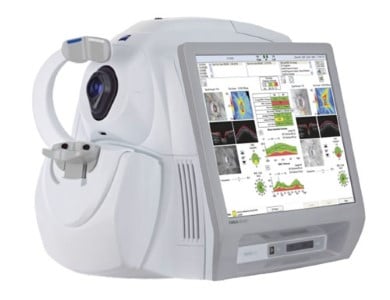 Optical Coherence Tomography (OCT): OCT is an imaging test that is non-invasive and comfortable for patients. OCT uses light waves to take cross-section pictures of your optic nerve and retina. With OCT, we can see each of the eye's internal distinctive layers. OCT helps diagnose glaucoma, macular degeneration and diabetic complications, even in the very early stages, with the highest level of resolution and accuracy.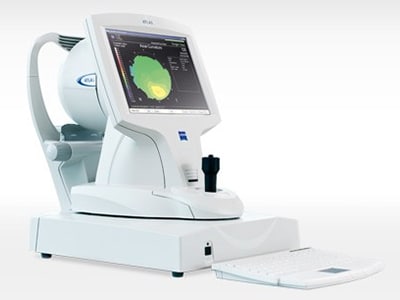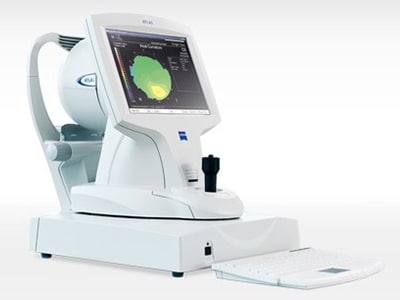 Corneal Topography: This test is a medical technique for mapping the surface curvature of the cornea, the outer structure of the eye. The three-dimensional mapping of the cornea is a valuable aid to the doctor in the diagnosis and treatment of a number of eye conditions. Some of these include: keratoconus, assessing the fit of specialty contact lenses, and patients who are planning for LASIK.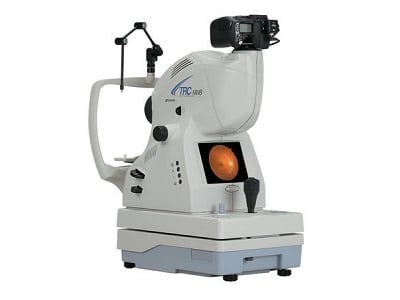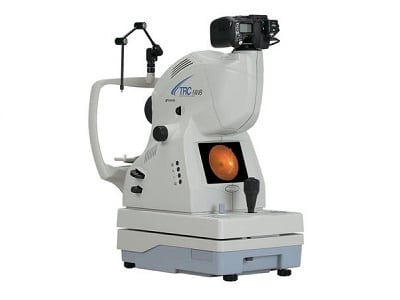 Digital Photography: Digital pictures provide an accurate record of ocular tissues by giving us a detailed view of the external or internal structures of your eyes. Diseases such as Diabetic or Hypertensive Retinopathy, Corneal Dystrophy and Ocular tumors of benign or malignant nature, can be detected using this screening method.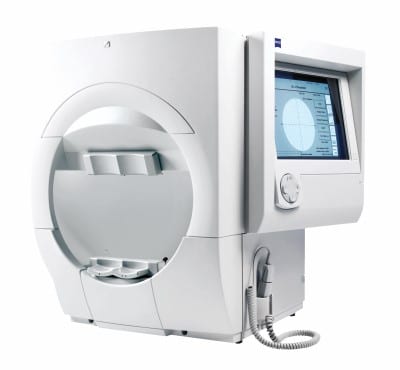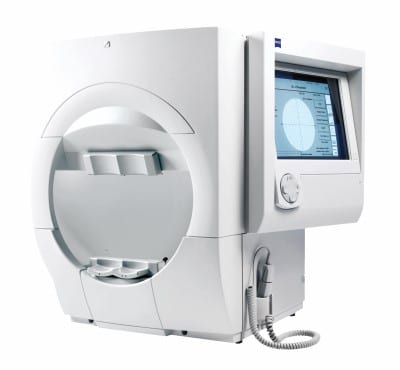 Visual Field Analyzer: Visual Field Analyzer is device that performs the field of vision test. It measures the extent and the strength of your peripheral vision. The test results are analyzed statistically and compared with a database of normal responses. Many conditions like glaucoma, neurological diseases and droopy eyelids need visual field analysis for proper diagnosis and treatment.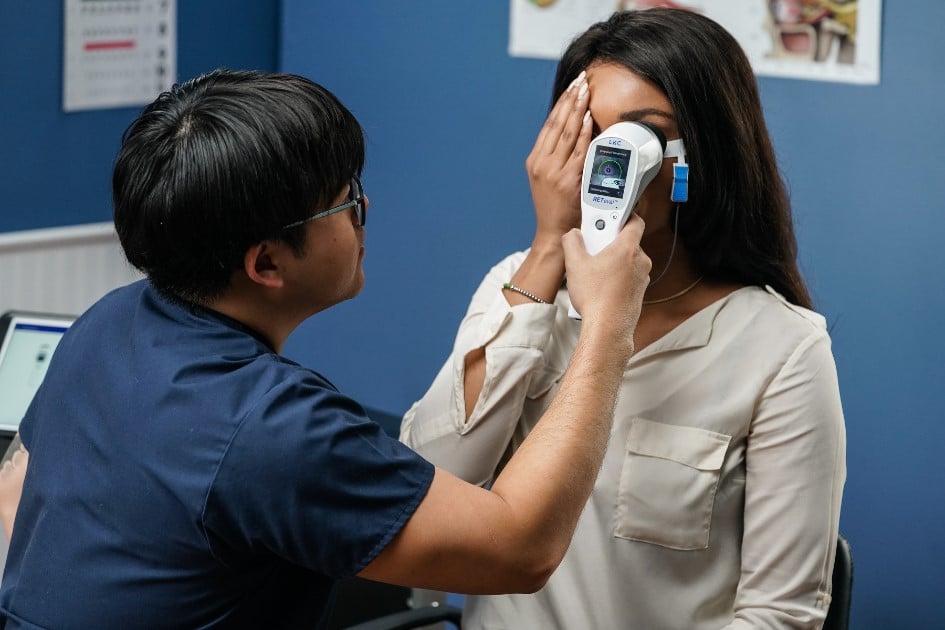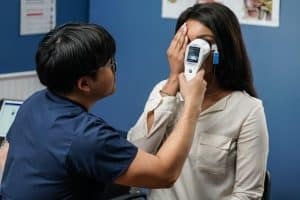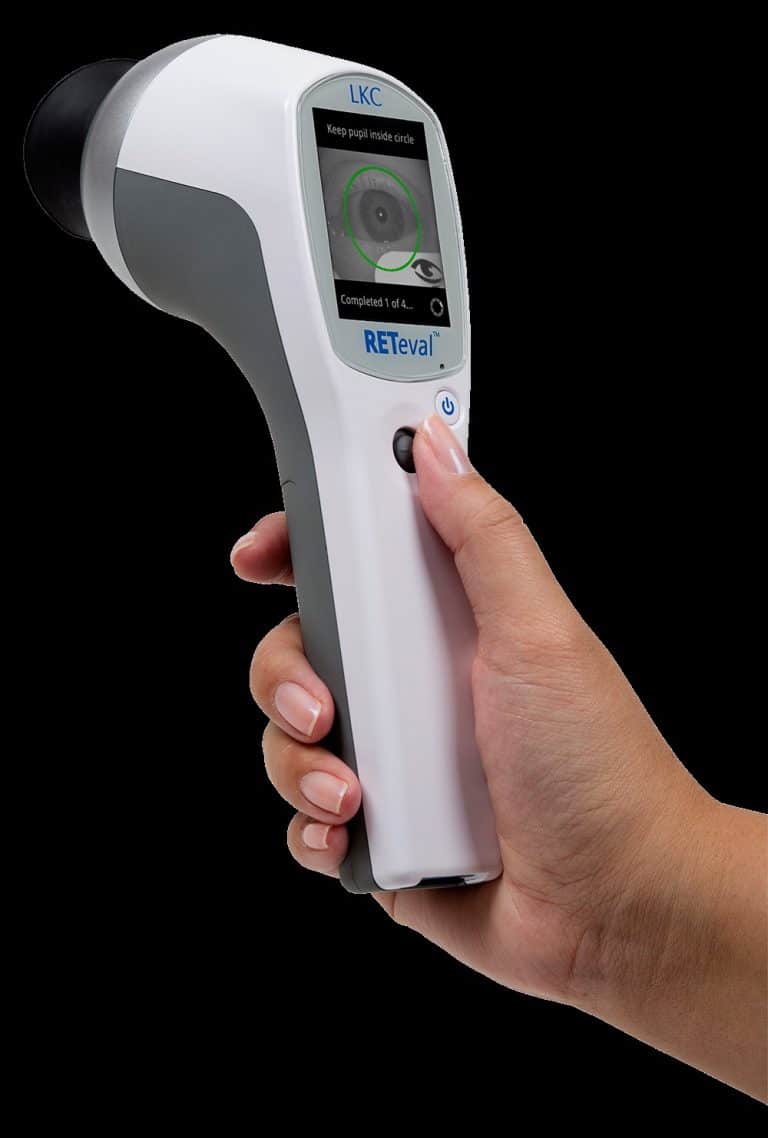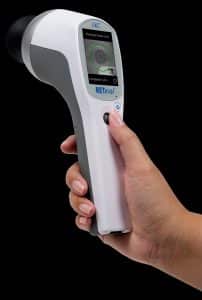 RETeval handheld ERG: This handheld device allows your doctor to detect stress in the retina and optic nerve pathways by using electroretinography (ERG). It has been compared to an EKG for the heart, but this is relevant to the eyes. Testing is easy and straightforward. Adhesive electrodes are applied to the area under the eye and when stimulated by a flashlight, they record electrical impulses from the back of the eye. If the visual system is under stress the test will pick it up. These results can help doctors detect and manage diabetic retinopathy, optic nerve diseases and other retinal conditions.
This device will flag any vision abnormalities, compared against a healthy population of patients who are the same age.
1-770-992-6789
Texting is available
Fax 770-640-6789
910 Holcomb Bridge Rd #100, Roswell, GA 30076

info@familyeyecareofroswell.com
Business Hours
Monday: 8:00AM - 5:00PM
Tuesday: 8:00AM - 3:00PM
Wednesday: 8:00AM - 3:00PM
Thursday: 8:00AM - 5:00PM
Friday: 8:00AM - 2:00PM
Saturday: CLOSED
Sunday: CLOSED